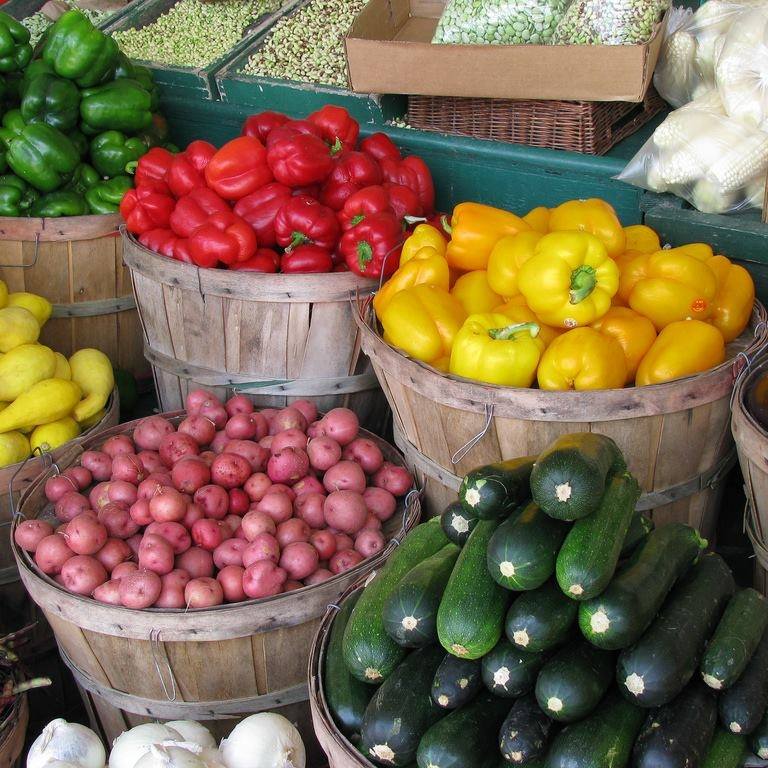 Tarboro Market creates a space to share passions with like-minded makers, growers, and vintage collectors. By catering to local needs and demand it helps promote the creative economy within Tarboro and Edgecombe County. Our focus is to foster artisans and creative entrepreneurs. Our goal is to also engage the community in fresh, local food and healthy, active living. Stay in touch on facebook and instagram.
Join us every first and third Saturday from 10 a.m. to 2 p.m. for a wide selection of local produce, handmade items, and so much more!
FRESH & LOCAL PRODUCE
We invite community gardeners, home growers, and of course good ol' farmers to join us at the Tarboro Market. "Local" starts with community but extends to any produce grown in the United States. Creating fresh food access in our walkable community is our goal.
BAKED GOODS, HANDMADE ITEMS, & MORE
Sold by the makers themselves. We are blessed to have a variety of vendors to showcase their talents and passions. From soap to jewelry, social media reps to cake decorating. We love to support all of the creative entrepreneurs!
We are accepting vendor applications for vintage and antique sellers as well. Secondhand is the new black! It also proves that something made with quality materials will last for generations and that it's worth the investment.
INTERESTED IN BEING A VENDOR?
Check out our vendor page here for more details!
FOLLOW US ON SOCIAL MEDIA!